The #BH4H Series, Part 3: The Ala Ohia Road's Bench Project
It's a windy but sunny Saturday morning in Waimea. You've just finished perusing the Pukalani Stables Farmers' Market and you want to find a spot to enjoy your coffee and mochi. You stroll down the Ala Ohia Road path and find a bench on the bypass to relax, sip your coffee, and gaze at majestic Mauna Kea. 
Sound like a Big Island fantasy? It doesn't have to be. These benches exist! They're just not ON the walking path at the moment. 
Benches in Waiting
"The Ala Ohia bypass is well used, especially now," affirms Shirley Ann Fukumoto of Waimea. "COVID shut down community recreation and it is on hold … again. So naturally many people want to exercise outside where it's safe."
The bypass butts up against Waimea's Luala'i Subdivision and is a popular spot for biking as a family, walking the dog, and going for a run, to name a few uses.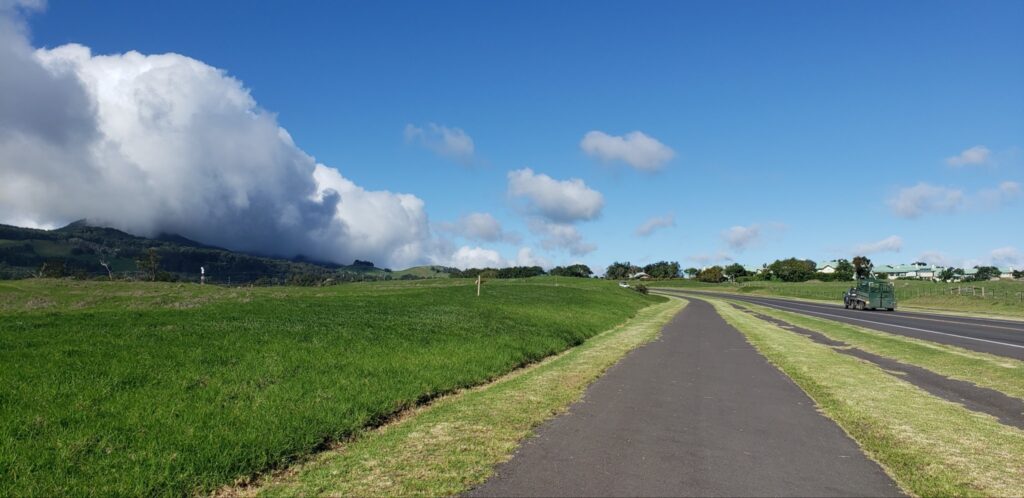 "Moms can push their keiki in a stroller. Our senior citizens can go for a midday walk. But they just can't sit down and find some respite – Something our kupuna need!" says Shirley Ann's good friend Carol Ignacio. "That's what makes the Ala Ohia Bench Project so needed and worthwhile for the community, especially our kupuna."
It's a necessity that was first made apparent to Carol in the middle of the Waimea KTA Supermarket, where she was working for the Blue Zones Project, giving cooking demos in support of the project's initiative to help everyone in Hawai'i make healthier choices. 
"I was giving a demo at the KTA in Kamuela when an elderly woman stopped by to share something with me," Carol recalls. "She said 'The doctors tell us to walk to stay healthy. The Ala Ohia Road is wonderful, but we need a place to walk that is safe and we can rest along the way'."
The conversation illuminated a need that Carol just couldn't ignore. It wasn't long before she became the igniter that would spark a new project for the benefit of the community. 
"She is a community catalyst," says Shirley Ann of how Carol worked on behalf of the seniors in Waimea to initiate a project that would result in 12 benches for the Ala Ohia path. 
"I told the Blue Zones' team what happened at KTA and suggested some benches for the elderly to sit," Carol explains. "I knew we could raise the money, so I took on the responsibility of raising funds for the benches!"
Carol's fundraising efforts were a success, even in the face of challenges. 
"I was at a food bank meeting, sitting next to Warren Lee, former HELCO president and Director of the County's Public Works Department, when Shirley Ann and I realized we didn't have enough money. One bench is $850!" Carol recalls. "Warren responded by buying us a bench and the meeting facilitator bought another." 
KTA Super Stores also sponsored two benches, and other generous organizations soon followed suit and sponsored a bench, including: 
`

Ahahui K

`

ahumanu Society

Canada France Hawai

`

i Telescope

Hawaii Preparatory Academy

Queen's North Hawai

`

i

Community Hospital

Veterinary Associates (Lisa Wood)

Waimea Senior Citizens Club

West Hawaii Concrete

Where Talk Works (Linda Colburn)

M. Keck Observatory
In between sending fundraising letters and working through PATH on funding, Carol and Shirley Ann worked with Parker Ranch on zoning and did research on benches that would be able to handle the elements in Waimea.
"It took some time to even research benches, but in the end, we went with Belson Outdoors in Illinois to build them. Belson was awesome because they helped us get benches that can withstand Waimea's sun and wind and rain," Shirley Ann explains. "Because they agreed that the bench project was such an important community initiative, Belson even gave us a generous discount!"  
"By the time I retired from Blue Zones in 2020, we had collected most of the money. This speaks to just how valuable kupuna is in our culture," says Carol.
When Carol left Blue Zones to help with a family business, Shirley Ann stepped in, working with Blue Zones liaison Karen Teshima and garnering more sponsors to purchase the 12 benches. 
"If Shirley Ann had not taken the reins for this project, it would not be happening," Carol attests. "She worked with Hawai'i County and ordered the benches."
From Vision to Reality
"The work we do is all about nature and about improving people's lives. The Ala Ohia Bench Project is an example of this, and of working on actual needs versus perceived needs," Carol states. "It started with 10, but we have 12 benches now."
County Council Member Herbert "Tim" Richards, III stepped up to fund the shipping expenses for the benches and is assisting with the title transfer.
"I fully support this project from its inception, as the Ala 'Ohia trail is the type of rural street and/or pathway unique to areas like Waimea," he states.  "Locations like these that have been cared for by the community are perfect areas for our residents and visitors, especially our Kupuna, wherein many come to exercise, walk, get fresh air, and to be able to sit and rest a bit before continuing on the path.  These benches will serve our Waimea community well and I am excited to see this project come to fruition."
When the Ala Ohia Bench Project is finished, there will be 12 benches over the course of two miles. 
"We are grateful for Hawai'i County – They are integral to taking this project to the next level!" adds Shirley Ann. "And we're grateful that PATH has helped us receive the funds for the benches!"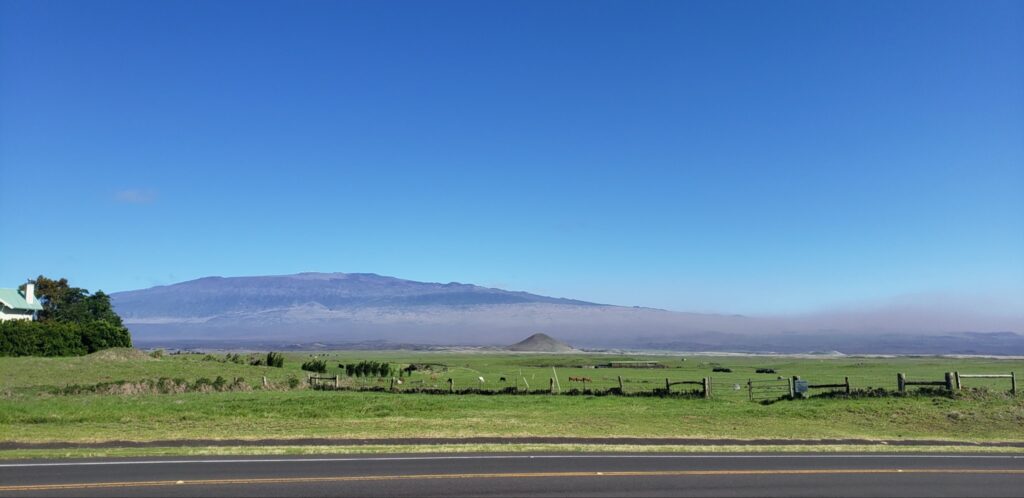 With the support of the community and Hawai'i County, the Ala Ohia Bench Project can grow from a vision that began with the kupuna of Waimea into a reality for visitors and residents alike. The 12 benches that will one day line the path will offer keiki, kupuna, and their families the opportunity to take a break mid-walk before heading back to Pukalani Stables or home to the Luala'i Subdivision.
Or even before continuing on to Ulu La'au (the Waimea Nature Park)! By using the crosswalk, it is possible to safely cut across to the park and pick up another important, local trail. Stay tuned for the next PATH blog to find out more about this beautiful trail and its significance to the past and future of Waimea! 
In the meantime, we invite you to visit Ala Ohia Road's path if you have yet to experience it.
"There is something about place that speaks to you. Go to the path and you'll feel its mana and understand why this project is so important," Carol implores. 
PATH
PATH is working to elevate the efforts of walking/biking/running advocates in Hawai'i County, with an emphasis on creating more protected places for people to use mobility devices, walk, or bike on Hawai'i Island. By supporting continued development of the Ala Ohia Road's path and benches, and other biking paths and walkways through the Building Better Ways for Hawaii (#BW4H) series, we hope to encourage the community and Hawai'i County to take action, expanding existing passageways and creating safer spaces for walkers, runners, bicyclists, and trail users.